Welcome to Live From The Morgue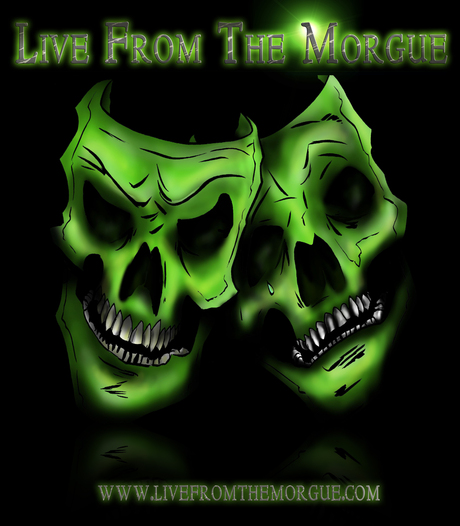 Live From The Morgue, is an Interactive Internet Radio Show. A talk show filled with Comedy, Reality, Skitts and fun interaction with our listeners. Topical news, special guest interviews, A show like none other you have ever heard. Hosted by Wolfx and his Co-Host, Author Susan Rose, backed by Riff Maxwell and the infamous Aussie, Lord Dark Claw.
And you never know who might stop in for a visit!
Their Fans are called Zombies and are part of the Zombie Mafia. Join the growing Family and come bounce with us on Saturnight's from 9-Midnight EST on http://morelikeradio.com/ Come join the chat and leave some stress behind for a few hours.
About The Website
We have taken the shows and archived them for our Zombies. The first shows are put up as podcasts (1-17). Then LIVE shows from 18 to present are archived. We are still currently building the website, so the download area is coming. For now, goto iTunes and type in livefromthemorgue for the 3 hour shows broken down into 1 hour segments, with bonus audio on the beginnings and ends. Or just click 'play' below on the Show replay player. If you want the full 3 hour show type in Morelikeradio, and you can download the full 3 hour show replay. Also check out the other Morelikeradio shows. We have made the Zombie Forums for all of you zombies to keep in touch with us, tell us what you like about the show, maybe some show ideas, topics for discussion, Video or links you want us to check out. So since the site is still being built, if you have any ideas for us, leave them in the forums. Well see you Saturnight at 9pm eastern!
Up And Coming Events
LFTM Presents Fuck the world Scavenger Hunt
Extravaganza!
Started on May 4th Ends on May 31st
With Prizes and Updates on every show!
Details and rules On the Right menu!!
Up And Coming Guests and Interviews
May 18th - Eric DaSilva - Comedian - dasilvacomedy.com - Check out his website and his new Comedy CD coming out this April! Here's a video of Eric... http://www.youtube.com/watch?v=KbEzj8EMfM4